CONGRATULATIONS ON TAKING THE FIRST STEP TO BETTER HEALTH


Personal training is truly an investment in one's health and well-being. Here are some reasons why all people, including myself, achieve more working with a personal trainer:
Motivation – Personal trainers wear many hats, serving not only as coaches, but also as educators, confidants, role model and are a major source of motivation.
Accountability – Personal trainers can add a new level of accountability, something that can help people stick to a program until it becomes a habit.
Consistency – Scheduling regular appointments with a personal trainer helps eliminate any excuses you might come up with for not exercising.
Personalized instruction – A personal trainer will develop the most effective program for you based on your fitness assessment and evaluation results and personal goals. Beginners in particular, benefit the most from instruction and how to perform specific exercises and program design.
Supervision – Ensuring that exercises are done correctly is the primary function of personal trainers. She is there to observe, assist and if necessary, correct form when needed.
Injury Prevention and Rehabilitation – Injuries and accidents can prevent you from participating in your favorite activities and/or everyday life. An experienced trainer, can make the road to recovery a smooth one, by making recommendations on exercises for overall muscular balance to prevent future injuries.
Plateaus – Our bodies adapt very quickly to routines. We also have a tendency to get in a rut and not push ourselves farther, faster or heavier. A personal trainer can make sure you continue to challenge yourself and add variety to your workouts.
SERVICES:
GROUP TRAINING (Boot camp style)
"Get Off Your Booty Camp Class" – Multiple locations!
Pavilion Park (Great Park Neighborhoods) All sessions run every 4 weeks with class days being every Monday and Wednesday.
Lake Forest Sports Park Each session is 4 weeks with class days being every Tuesday and Thursday. You must register for class in person or on the City of Lake Forest's website before attending class.
Please also:
• See our "Boot Camps" tab for more details, information and pricing options.
ONE-ON-ONE TRAINING                                               Book A Session HERE!!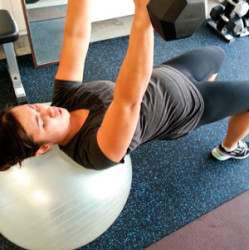 Sessions are 60 minutes in duration. Depending on where you live, you can choose to have an in-home session, or you can come to my location to train. In each session you will:
Stay focused. Structure, accountability and your safety is my priority.
Save time. You will never have to think about what kind of workout or exercise to do as that is already planned. You just have to show up and be ready to work.
Get results. Whether you want to lose weight, gain strength, work on posture issues or shape up for a wedding or an upcoming vacation, I will be there to guide you every step of the way.
SMALL GROUP TRAINING (2 to 5 persons)
– Should you choose to work-out with your friends, sessions are 55 minutes in duration. Depending on where you live, you can choose to have an in-home session, or you can come to my location to train. In each session you will:
*PRICING: After your initial consult, we will develop a customized plan designed just for you. Together we will determine the best course of action to reach your health goals and discuss pricing options.
WELLNESS COACHING PROGRAM: (Nutritional Education and Support)
Program duration
6 weeks commitment or 12 week commitment.
With your goals in mind, I will provide you with an effective program that will teach you about:
Making healthy lifestyle choices with long lasting results.
Better and healthier nutritional choices and options.
Cover overall wellness topics to help navigate through your daily life and help with application of these newly learned techniques.
Guidance and support you need to make the positive changes in your life.
This program includes:
A 45 minute scheduled one-on-one session either in person, over the phone, or Skype (weekly).
E-mail support.
Phone application to track your daily food and fitness activity.
A wellness journal to help keep track of your body and mind.
Personal attention.
Nutritional recommendations and recipes.
Coaching and support to help you make lifestyle and health changes.
A trip to the grocery store together to assist you in making healthy choices. (additional fees apply)
Informative handouts and worksheets – specific topics provided after initial consultation.
With this approach to health, nutrition and lifestyle, not only will you lose weight, feel healthier and stronger, but you will work through any emotional barriers that come with food at times. Making better decisions for your health, ultimately will leave you feeling empowered and in control of your life.
*PRICING: Please contact me for your customized plan and pricing.
WELLNESS SEMINARS AT WORK
Wellness is an active process of becoming aware of and learning to make healthy choices. Wellness means more than simply not being ill; it focuses on keeping the body in good condition so it runs more efficiently for longer periods of time.
Ultimately your work environment can have a huge impact on your health and fitness journey. Endeavour Personal Training can make your workplace a healthier place by delivering educational workshops and seminars in both small and large group settings. You will learn through informative lectures with professional power point presentations in a "Lunch and Learn" format.
Some topics to consider for your next "lunch and learn" seminar:
Nutrition 101
In-office exercises and stretches
Stress Management
Work/Life Balance
Women's health
Fitness newbie – getting started with fitness
Workshops and seminars can be developed for your specific office needs.