GET OFF YOUR BOOTY CAMP – Irvine & Lake Forest
Endeavour Personal Training is excited to bring "Get Off Your Booty Camp Class" to Pavilion Park in Irvine & the Sports Park & Recreation Center in Lake Forest.
Come take your health and fitness goals to the next level. Join us and:
Make new friends and find inspiration
Burn calories
Reduce body fat
Increase stamina and flexibility
Lose weight, tone and define your body
Set goals, get results
Gain knowledge and get healthy while you have FUN!
Class description: Get in shape 'Boot Camp Style'! Experience full-body workouts that will improve your aerobic capacity, increase your metabolism, increase your flexibility, and get you to a healthier and stronger YOU! A results-driven conditioning program that focuses on developing lean, toned, and healthy bodies. Use your own body weight, dumbbells, exercise bands, kettlebells, jump ropes and more. This class is designed for all fitness levels. Work at your own pace and push yourself to higher levels. This will be a fun and efficient workout in a positive atmosphere with upbeat music. This is not your typical boot camp class.
Location 1: Pavilion Park (Great Park Neighborhoods), Irvine, CA, 92618
Location 2: Lake Forest Sports Park & Recreation Center: 28000 Rancho Parkway, Lake Forest, CA 92630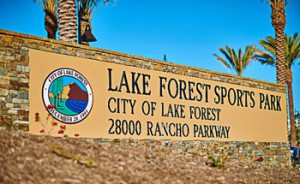 Mommy & Baby Strollercize – Lake Forest only
Endeavour Personal Training is excited to bring "Mommy & Baby Strollercize" to the Sports Park & Recreation Center in Lake Forest.
Class description: Come take your workouts to another level with our stroller-based fitness class designed for moms with little ones. Our total body workout incorporates power walking, running, overall strength, toning and flexibility. You will gain endurance, stamina and lots of energy. Both moms and soon-to-be moms are welcome. Classes are held outdoors with your little ones, Babies from 8 weeks to 2 years welcome. Moms must be at least 6 weeks postpartum with verbal clearance from physician. Please bring your own mat, baby in stroller and bottle of water.
Registration & Enrollment:
Please Note: All sessions run every 4 weeks with class days being every Monday and Wednesday. Class registration must be done in advance
On the website create your account/profile go to program registration.
Pick recreation classes.
Then search for the desired class and desired month.
Please Note: Each session is 4 weeks with class days being every Tuesday and Thursday. Class registration must be done in advance. You may register for class in person at the park, or on city's website: lfsportspark.com